"Overview effect" is the name given to something experienced by some, but not all, astronauts, when they see the Earth from space. The view of the whole planet, and hence the whole human race, from a distance can bring about a marked shift in perspective, in attitudes, in thinking, that favours peace and cooperation and values the environment 1. It's probably more common in those who have seen Earth from a great distance – most famously the Apollo astronauts – than those who have only been to low earth orbit, although it certainly happens there too.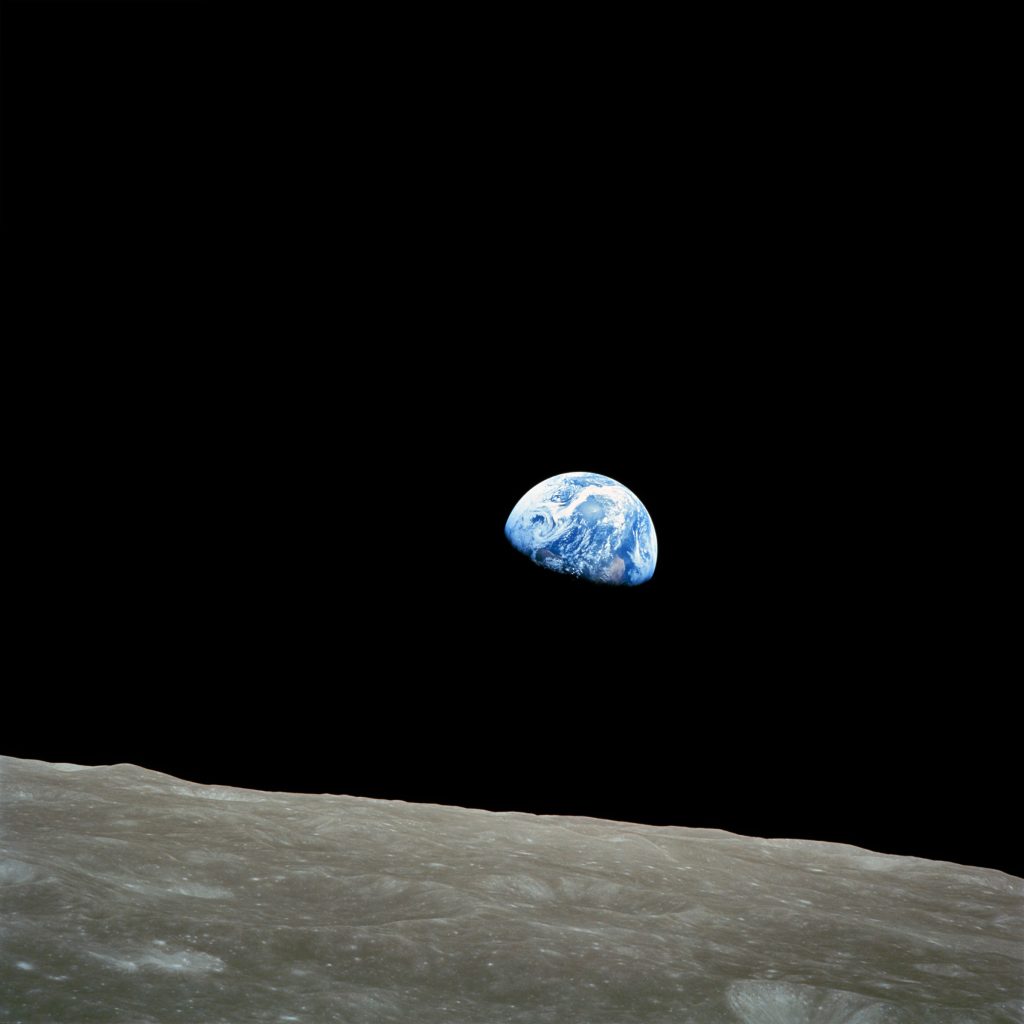 The famous "Earthrise" photo of 1968 probably helped some people feel the same, although looking at a picture is hardly the same as being there and knowing that the rest of humanity is beneath you.
Carl Sagan's "Pale blue dot" photo and the powerful accompanying speech were (among other things) presumably an attempt to bring some overview effect to the masses. More recently, some wealthy space tourists have spoken about seeking out the effect.
I mention this now because I've recently started reading Becky Chambers's novel, "Record of a spaceborn few". In it much of humanity lives, and has lived for generations, on a fleet of huge spaceships. This speech is something like liturgy:
"We destroyed our world, and left it for the skies.
Our numbers were few. Our species had scattered.
We were the last to leave.
We left the ground behind. We left the oceans. We left the air
We watched these things grow small. We watched them shrink into a point of light.
As we watched, we understood. We understood what we were. We understood what we had lost. We understood what we would need to do to survive. We abandoned more than our ancestors' world. We abandoned our short sight. We abandoned our bloody ways. We made ourselves anew."
This version of humanity experienced the overview effect en masse, as a species, far too late. Let's not do the same as them.
[1] As I'm currently between jobs, I don't have journal access. So these two links have been included on the basis of their abstracts.